JOHN B. CLARK, MS
President/CEO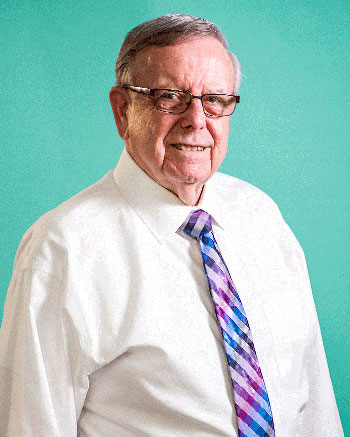 John Clark is President/CEO of the Council on Aging of West Florida, a position he has held since 1974. Under his leadership, the Council on Aging has experienced significant growth in home and community-based services to the older population of Escambia and Santa Rosa Counties. Today the agency administers programs such as case management, Senior Companions, Foster Grandparents, Meals on Wheels, The Retreat, a licensed adult day care center, 18 Senior Dining Sites, two rural Senior Centers and much more. The Council on Aging serves over 2,200 elders and their caregivers each year.
John holds positions in state and local organizations. He is Immediate Past President of the Florida Association of Aging Services Providers; member of the Florida Council on Aging board of directors and has served as its President. In 1997 and again in 2013, he received the Outstanding Florida Council on Aging Member of the Year Award. John is also Vice President of the Escambia County Transportation Disadvantaged Coordinating Board, also Chair of the local Aging and Disability Resource Coalition Advisory Board, Member of the Pensacola Rotary Club and a Paul Harris Fellow and a past recipient of the Escambia County United Way Service Award. In 1991, when the Florida Department of Elder Affairs was established, John was appointed by the Governor to serve on the work group responsible for establishing the administrative structure for the newly created Department.
John has an undergraduate degree from St. Michael's College in Vermont and a master's degree in counseling from Troy State University. John served five years on active duty as an officer in the Air Force where he was a missile launch officer and nuclear weapons safety officer.